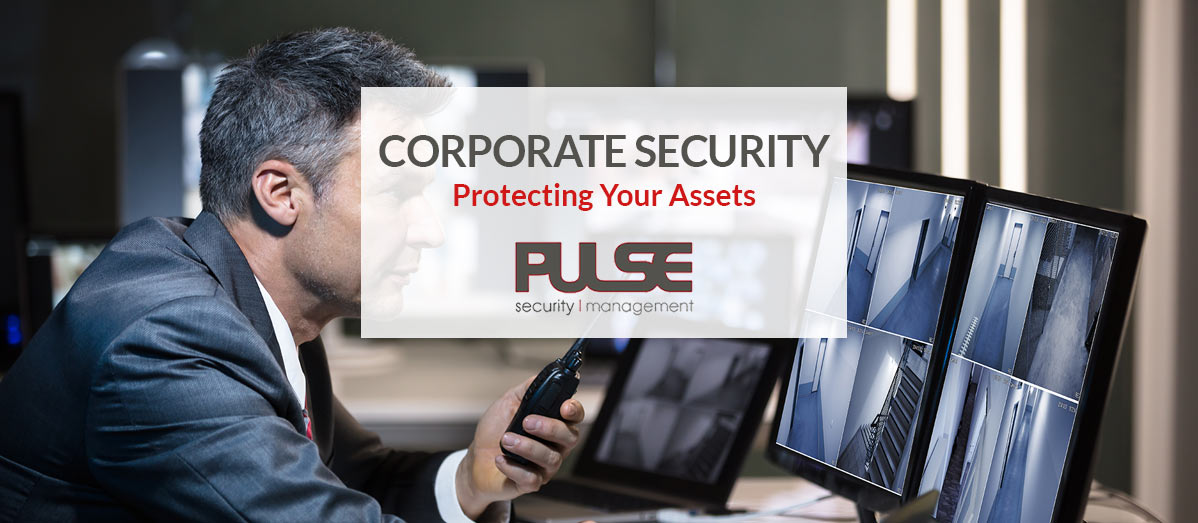 Corporate Security
What Is Corporate Security?
Corporate security is a process that identifies and implements physical and legal measures required to manage and mitigate any security risks a business may be facing. The business landscape is continually evolving and this brings with it a host of security challenges.
In the modern world corporate security is a process that means so much more than just securing your business premises. In fact corporate security has multiple layers, which can vary from one business to the next. Depending on the nature of your business, focusing on one area while neglecting others could have negative repercussions that could land a devastating blow to your business. This has increased the demand for professional company's in the field of corporate security services.
A Chief Corporate Security Officer (CCSO)
A good corporate security services company would include supplying the following.
Also referred to as the "CCSO", it's the title given to the highest-ranking officer who is directly charged with managing the business' entire security function.

The CCSO is responsible for not just the physical security needs of a business but also its electronic and digital security requirements. Their role is to ensure that the security wing of an organisation adds value which would give it an advantage over the competition.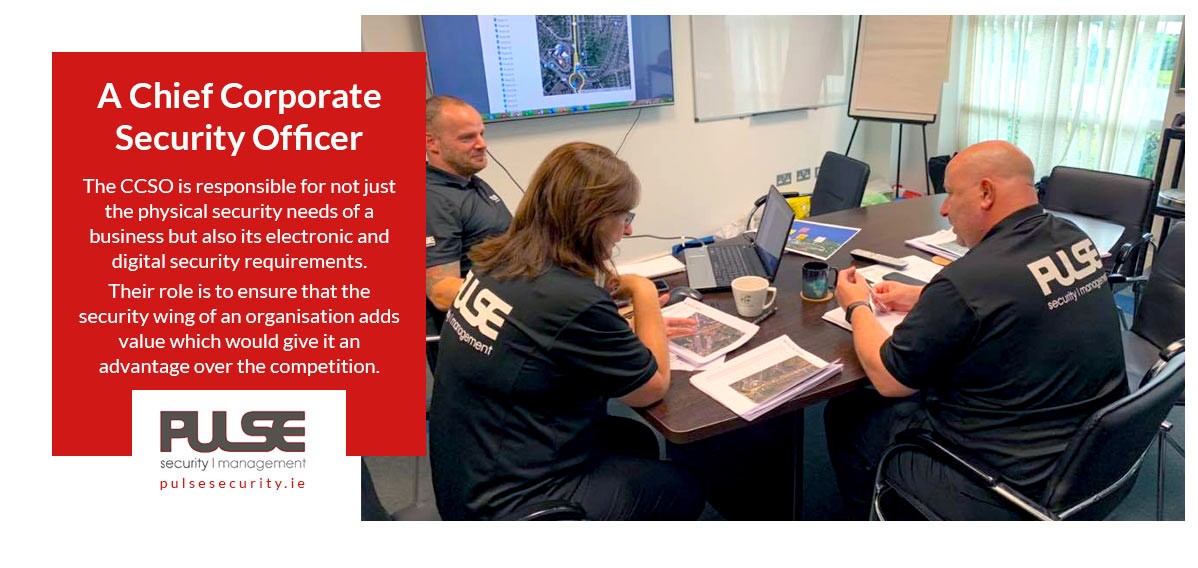 A Team of Corporate Security Officer's
To be clear, corporate security officers are not to be confused with your standard run of the mill security guards. Even though the two may have similar job requisites, the real difference is in the level of training provided and the corporate security company's expertise in delivering the service.

Corporate security officers carry out the following functions:
Control and manage access and egress to a business' premises
Operate access control and monitoring systems (CCTV)
Ensure compliance to health and safety policies
Respond to emergencies that may arise
Conduct internal and external patrols of the business site
Hiring a Corporate Security Company
Without a corporate security company/team in place, your business is left vulnerable to threats, both from inside and outside of the business. You should not wait until your systems and/or premises have been breached to retain the services of a corporate security company. Remember the old saying "Prevention is the best cure". To help your business thrive, here's what a corporate security company/team can do for you.
Manage Threats
Success can open your business to threatening behaviour from external parties. Threats are typically targeted at the business' personnel and can take many forms, such as but not limited to unsavoury communications, business disruption, stalking, intimidation and harassment.
Competent corporate security company's/teams are well-versed in identifying and investigating any threats. Once the threats have being assessed an effective security plan would be executed, this may involve seeking civil remedies and if necessary engaging with the Gardai.
Assess Corporate Security Risk
Extraordinary events surrounding business, such as infectious diseases like the Coronavirus, terrorism and general accidents have become all too common. Although the majority of these events are beyond anyone's control, it doesn't excuse a business from its corporate responsibility to keep people and assets safe.
A business needs a corporate security company/team to:
Design a detailed policy and procedures
Select, supervise and integrate advisory services
Organise and provide employee awareness training
Conduct thorough risk assessments and other aspects of site security
Secure Information
When a business loses valuable data and information due to a breach, the cause can be attributed to one of the following risk factors:
People within the organisation
Paper documents
Information technology systems
Surveillance devices
Electronic devices

A good corporate security team will help you select and implement security controls that can effectively address and mitigate these risks.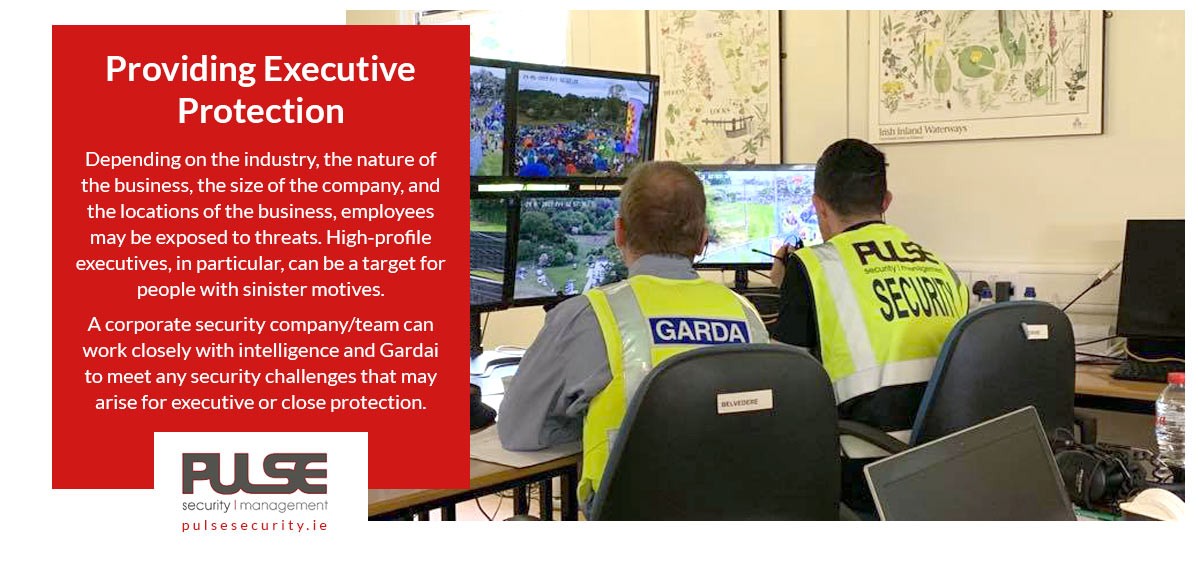 Provide Executive Protection
Depending on the industry, the nature of the business, the size of the company, and the locations of the business, employees may be exposed to threats. High-profile executives, in particular, can be a target for people with sinister motives. A corporate security company/team can work closely with intelligence and gardai to meet any security challenges that may arise for executive or close protection.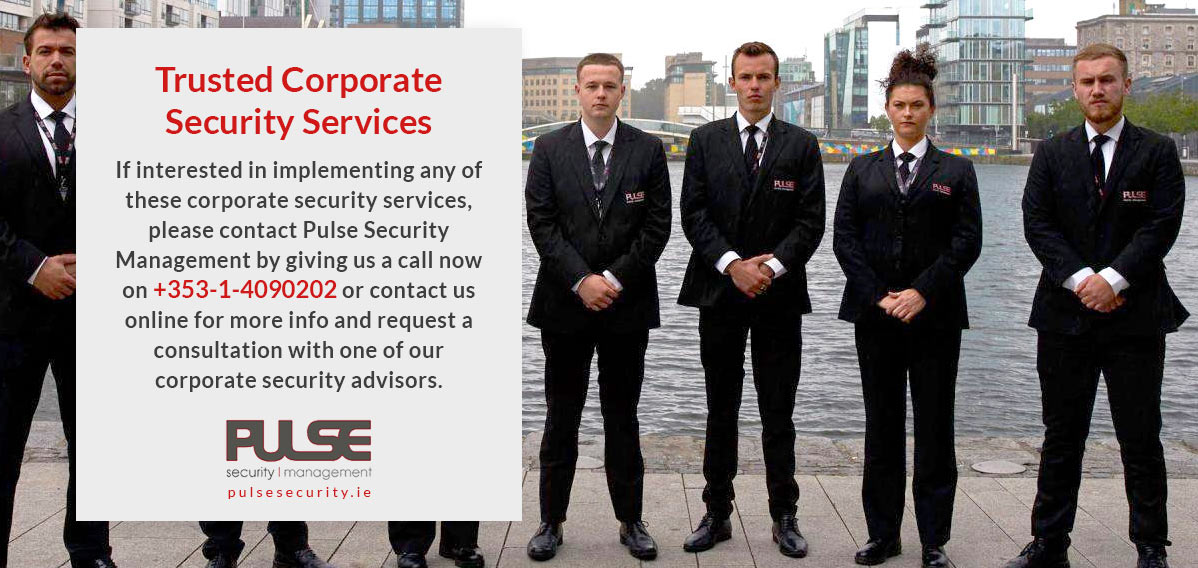 Trusted Corporate Security Services
Securing your business premises, employees, clients, and company data should be at the forefront of any business organisation's needs. You need a corporate security company/team on your side to keep threats at bay, enhance your competitive advantage, and help your business advance towards its goals.

If interested in implementing any of these corporate security services, please contact Pulse Security Management by giving us a call now on +353-1-4090202 or contact us online for more info and request a consultation with one of our corporate security advisors.