IRELAND'S NO.1 MANNED GUARDING SECURITY SERVICE
FOR YOUR HOME & BUSINESS
PULSE Security Management offer more than a security guard or patrol of your premises.
Manned guarding or static guarding is a highly effective way of eliminating criminal damage and theft, making it one of the most proactive security measures that you can take to protect your home or business. It involves placing security guards at your premises, usually out of hours but can also be when you or your staff are still present.
Our security guards are all trained to the Private Security Authority (PSA) standards, ensuring you have a professional security officer managing your property at all times.
Why Choose Us For Your Professional Security Manned Guarding Service?
We invest a huge amount of time and money to recruit the correct manned or static security guards to suit both the site and the client's requirements. We provide site specific instructions and training that go above the industry standards. We invest heavily in our security officers, providing them with additional training and coaching beyond the minimum required to do the job.
Proactive Manned Security for Peace of Mind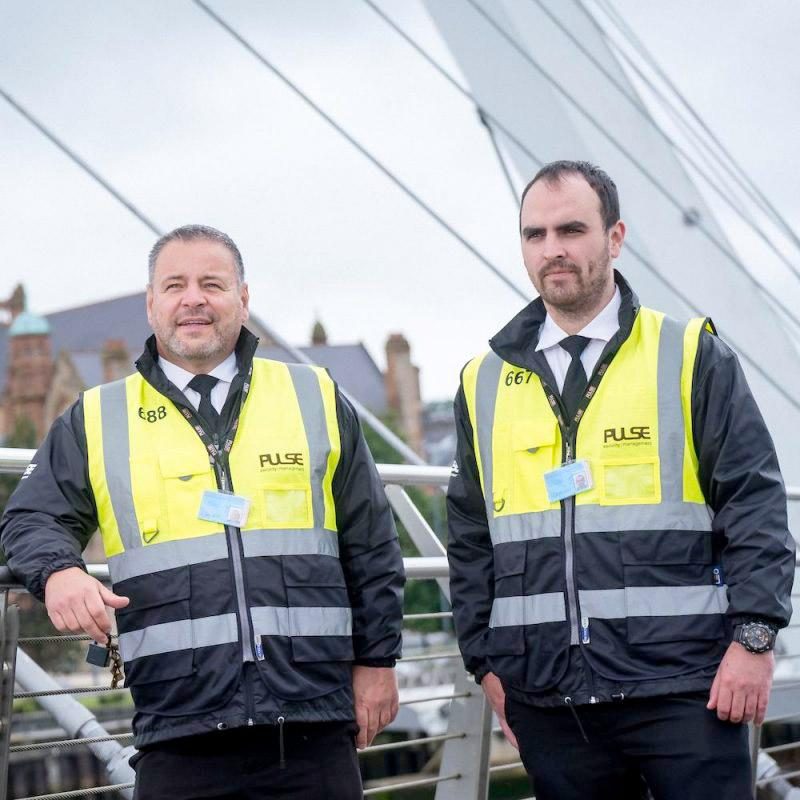 When it comes to private security and manned security being proactive is more important than being reactive. It's vital that your assets are protected and your insurance cover is not compromised. Our proactive approach to manned security gives you peace of mind by ensuring that we aim to prevent damage or theft, while also protecting individuals against assault or injury.
PULSE Security Management provides high quality, trustworthy, trained and reliable security personnel.
Our manned guarding services are a cut above the norm and we are proud to offer manned or static guarding service for commercial and residential clients throughout Ireland that includes:
Over 50 Years' experience
24/7 service
Fully trained and experienced security officers
Site specific contract manager
Static Guarding Core Responsibilities
Front of house access and egress
Electronic recorded internal and external patrols
Building defects reporting

Pulse Security Management has delivered on their promise, their level of enforcement is what the University expects, and we have total confidence in their ability.
As our official security partner and a leader in their field Pulse Security Management provide the FAI with real peace of mind on all aspects of security risk management.
Pulse Security Management has provide the Irish Rugby Football Union with an excellent service, their staff and management give real peace of mind to the extent that I would recommend them to any organisation.
They provide trained, experienced and highly qualified security personnel for Foyle Port in compliance with the International Ship and Port Facility Security Code. The service provided by Pulse is always positive and effective, the staff always act in a professional and vigilant manner whilst maintaining a welcoming approach which is always necessary when interacting with passengers and communities. I would have no hesitation in recommending Pulse services to any future contractors.
Trust The Security Experts
As a leading provider of manned security services for residential and commercial clients we take the security of your premises very seriously.
For more information on how we can fulfil your manned or static guarding security requirements, please get in touch now.