CLOSE PROTECTION & VIP SECURITY
SERVICES YOUR CAN RELY ON
Pulse Security management works with individuals and businesses to provide professional, highly-competent guards for your VIP security and personal security needs.
PULSE Security Management provides close protection services nationwide for a variety of clients including business executives, politicians, domestic or foreign dignitaries, entertainment and sports celebrities and other notable individuals. When the personal security of an individual counts, don't rely on an inexperienced private security company.
Personal Security Services:
Personal protection guards
Executive protection guards
Transportation and security drivers
Individual and vehicle escort services
Access and crowd control 
Threat monitoring 
Protective surveillance 
Emergency and threat management   
Trust Your Personal Security to PULSE Security Management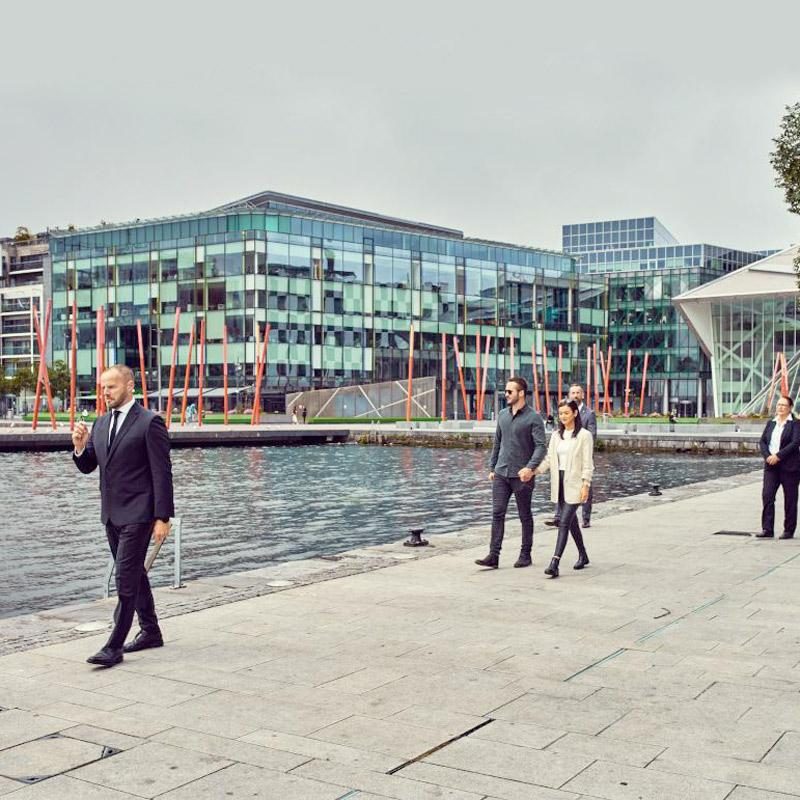 VIP protection and personal security services have become more necessary than ever before. With the increased risks across the world, it is critical that individuals and businesses take security seriously.
Whatever your personal security needs, PULSE Security Management will partner with you to create a plan customized to meet your safety and security goals.
Our security personnel have some of the most advanced training including threat assessment, emergency response, conflict resolution and security technology. 
Our management team recognizes the unique challenges and needs of close security protection. The personal security guards deployed for our clients are chosen specifically to meet your needs and provide the highest level of personal protection possible.
Wealthy or high-powered business executives are one of the biggest consumers of personal security services. Due to their high public profile, they can often be the targets of violence, harassment or other threats. When executives visit new cities, they can be at an even higher risk. Trained personal security personnel can provide the protection they need, no matter the scope of the risk. 
Executives may seek personal protection anytime; however, some of the most common situations in which they may contract with a private security company include large-scale layoffs, business or personal travel, board or shareholder meetings, work related disputes or special events. 
In these situations, our skilled security personnel can provide a wide range of security services for executives which include:
Low-profile protective surveillance 
Body guard or close protection 
Transportation management 
Security sweeps of meeting spaces
Security sweeps of vehicles
Assessing potential threats
Individual or team security units 
Celebrity Security Protection
Celebrities and other high-profile individuals are often in need of personal security services while they travel, attend events, shop, dine or take part in any kind of public or personal activity. At PULSE Security Management, we have worked with celebrity and VIP clientele to protect them from overzealous fans, paparazzi, the media and those with bad intentions. 
Personal VIP security is a necessity for many celebrities these days. They are often the target of theft, assault, kidnapping, blackmail and other serious threats. It is more important than ever before to choose a personal security company that you can trust.
PULSE Security Management is known for taking the personal security of prominent clients extremely seriously. Our guards work tirelessly to protect our clients, utilizing their training to do what it takes to deter threats and provide peace of mind. 

Pulse Security Management has delivered on their promise, their level of enforcement is what the University expects, and we have total confidence in their ability.
As our official security partner and a leader in their field Pulse Security Management provide the FAI with real peace of mind on all aspects of security risk management.
Pulse Security Management has provide the Irish Rugby Football Union with an excellent service, their staff and management give real peace of mind to the extent that I would recommend them to any organisation.
They provide trained, experienced and highly qualified security personnel for Foyle Port in compliance with the International Ship and Port Facility Security Code. The service provided by Pulse is always positive and effective, the staff always act in a professional and vigilant manner whilst maintaining a welcoming approach which is always necessary when interacting with passengers and communities. I would have no hesitation in recommending Pulse services to any future contractors.
VIP Security & Personal Security Services in Ireland
For over 30 years, we have been providing first class personnel to clients across Ireland. 
Our mission is to always work to achieve a higher level of performance, giving our clients the highest levels of security possible. We pride ourselves on keeping our services customized, affordable and state-of-the-art.
If you require the most professional VIP protection and personal security services available, contact us today. Our specialists will help you identify the best security measures for your unique needs, leaving you feeling confident that you are getting the best.