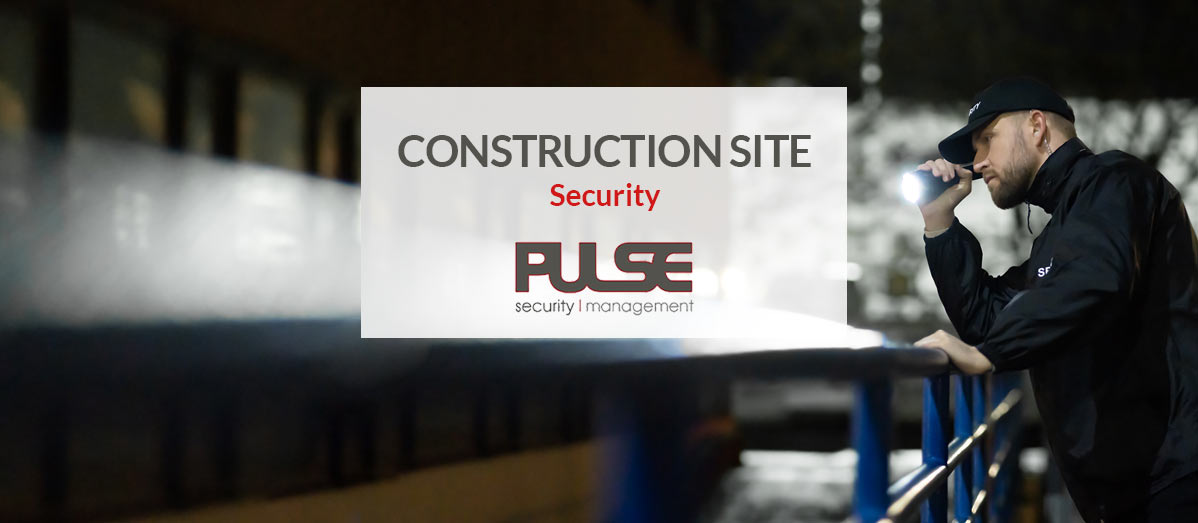 Construction Site Security

Construction sites are a target for criminals and so it is vital that you consider construction site security to keep your site safe.


Thefts at construction sites costs companies time and money. It's hard for criminals to ignore high priced equipment, tools and materials. And, without manned security, construction sites are an easy target for those who want to steal valuable items. If you operate a construction site anywhere in the country, you should not ignore the need for manned security. By understanding the security threats, you can begin to develop a security plan that could save you millions of euros and keep your project on schedule.


Why Are Construction Sites A Target?
There are some key reasons why criminals tend to target construction sites. It's imperative to consider the following to identify if your site is at risk of theft or vandalism.
Valuable Materials on Site: Construction sites are loaded with high-priced equipment and material that can be passed no or resold by criminals. These items are generally kept out in the open, and therefore provide easy access to those who wish to commit a theft.
High Volume of Materials: Construction sites very often contain high volumes of materials such as bricks, piping and tiles. With such a vast supply, it can be difficult for site operators to identify if a theft has occurred. It can be challenging to track materials in a timely manner. Even if you identify that a theft has occurred, it is typically post the event.
Sites are Easily Accessed: Construction sites may have a number of entrances and exits. There are also contractors, workers and property managers coming and going from the site throughout the day. It can be challenging to check credentials for all visitors and monitor access at all entry points.
Lapses in Construction Site Security: Once the work day is done, the property and all the materials within it are unmonitored, leaving them vulnerable to becoming targets of theft. Especially overnight, thieves can take advantage of the darkness and lack of security to perpetrate their crimes. Without onsite security guards, your property is at an even higher risk of becoming a target.
Safeguarding Against Construction Site Theft
Construction sites require a great deal of planning, involve high value materials and equipment that could cost operators millions of euros if compromised. Construction site operators must take the security of their property seriously by hiring onsite security guards from a reputable security contractor.
By choosing an experienced security contractor to protect your property, you can ensure that the project runs smoothly and all of those on site feel safe and secure.
Construction site security guards can offer a variety of security services to protect the site as well as the equipment and materials inside of it. Some of the primary services provided include:


Consulting with Site Operators: A reputable security guarding contractor will work with you to identify any threats and develop a plan that meets your needs. Doing this work up front will not only give you peace of mind as a construction site operator, but it will help you keep your costs down.
Managing Access Points: As we mentioned earlier, construction sites may have a variety of access points on site. Staffing these entrances with professional security guards can ensure that only credentialed visitors are allowed on site. Security guards can also monitor to ensure that materials are not leaving the property without authorization.
Construction Site Security Patrols: Construction sites can become higher targets overnight. By stationing live security patrols throughout the property, you provide a visible deterrence to thieves and other criminals. Highly trained security guards understand what to look for and can identify any suspicious behaviour. With quick thinking and training, security guards know what to do in the event of a crime or other emergency on site. Their fast-thinking can help save you time, expense and liability.
Construction Site Security from Pulse Security Management
Construction sites are an easy target and must be protected by a team of professional security guards. If you own or operate a construction site, call Pulse Security Management today on +353-1-4090202 or contact us online to consult with one of our security specialists and get a quote.