WELCOME TO PULSE SECURITY
BESPOKE SECURITY SERVICES
TO FIT YOUR BUSINESS' NEEDS
PULSE Security Management is one of Ireland's leading private security service providers, offering clients professional solutions to their security needs.
We operate throughout Ireland, with offices in Dublin, Cork and Derry/Londonderry.
As a fully owned Irish company, licensed by the Private Security Authority and Security Industry Authority, we protect people, property and assets in an increasingly demanding environment.  Working in partnership with our public and private sector clients we deliver bespoke security strategies and loss prevention solutions.
Our fully licensed people are dedicated, motivated and empowered to meet the varied demands of our clients in a seamless and professional manner. Their level of training and preparedness exceeds the industry standard. Whatever your security needs, we can cater for your business with reliable, highly professional, flexible security solutions.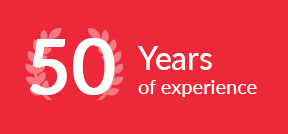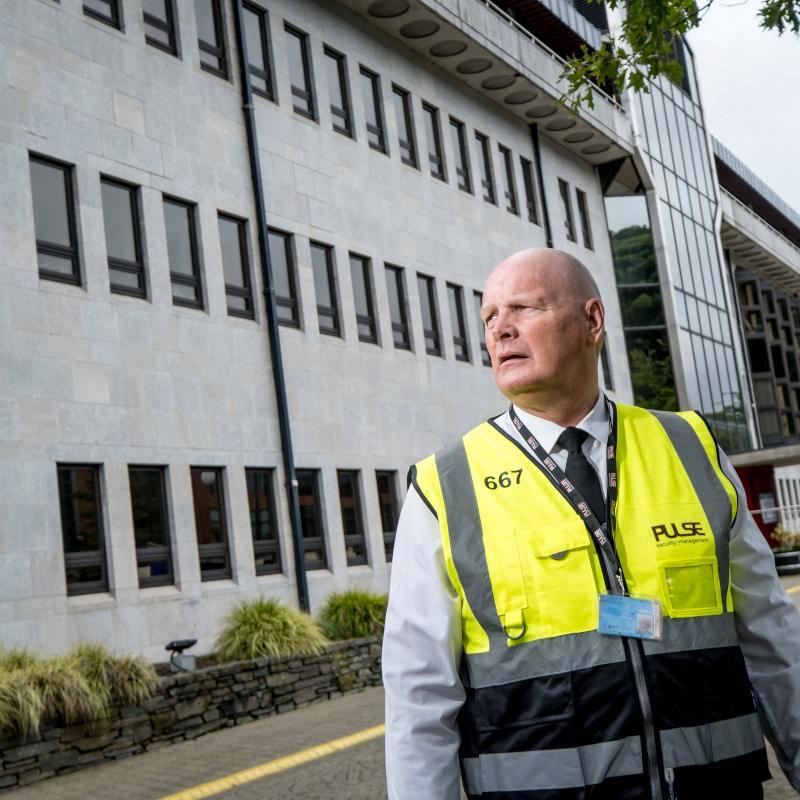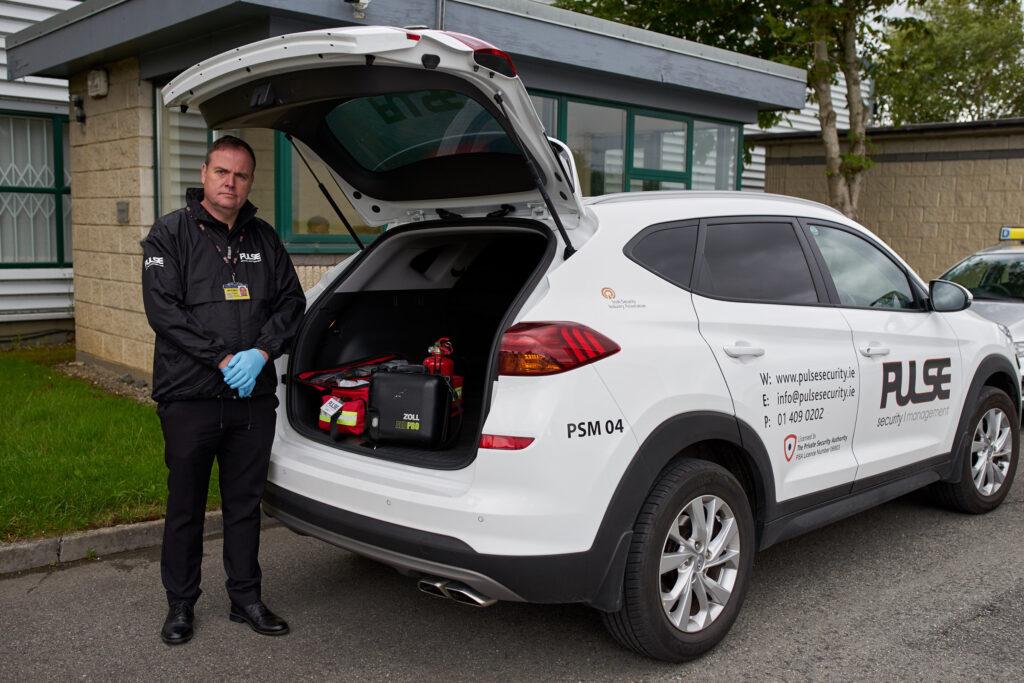 COVID-19 – The New Normal
Businesses in Ireland are experiencing significant challenges and must continue to manage and mitigate the disruption that COVID-19 is causing to every aspect of their operations.  At Pulse Security Management our priority is to protect people and ensure business continuity and service for our clients.  The health, well-being and safety of our staff and customers is of paramount importance to us.  Since the beginning of the crisis, we have been closely monitoring the situation and taking action to mitigate the effects of the pandemic. We remain by our clients' sides, helping them navigate these unprecedented times. We continue to  put extra measures in place in all our operational sites in line with Government guidelines
Corporate Social Responsibility
Our approach to corporate social responsibility (CSR) reflects the steps that we are taking to ensure we are, and remain, a good corporate citizen. Social responsibility encompasses everything we do that has an impact on society around us – it is our values and behaviour as an organisation.
Effective & Speedy Manner
Accountability – Accepts responsibility for own actions and decisions and demonstrates commitment to accomplish work in an ethical, efficient and cost-effective manner. We complete assigned tasks in a timely and efficient manner and perform assigned tasks with reliability, honesty, and discretion.
Optimum Industry Standard
As an award-winning company setting standards and inspiring confidence has become second nature. Our excellence in service delivery has been recognised by our partners choosing us because of their belief in our ability to exceed expectations.

Pulse Security Management has delivered on their promise, their level of enforcement is what the University expects, and we have total confidence in their ability.
As our official security partner and a leader in their field Pulse Security Management provide the FAI with real peace of mind on all aspects of security risk management.
Pulse Security Management has provide the Irish Rugby Football Union with an excellent service, their staff and management give real peace of mind to the extent that I would recommend them to any organisation.
They provide trained, experienced and highly qualified security personnel for Foyle Port in compliance with the International Ship and Port Facility Security Code. The service provided by Pulse is always positive and effective, the staff always act in a professional and vigilant manner whilst maintaining a welcoming approach which is always necessary when interacting with passengers and communities. I would have no hesitation in recommending Pulse services to any future contractors.
Trust The Security Experts
We understands the needs of event organisers and we will help you get the solutions you require.
Contact our security professionals today to learn more about our security services and to find out how we can partner with you to protect what matters most.