Our mobile vehicle patrol service is designed to provide the protection and safety you require for your property, personnel and assets. Mobile services are an excellent crime deterrent and particularly effective when surveillance is required over a large area such as a construction site or manufacturing facility. Using clearly marked Pulse Security Management vehicles, our mobile patrols are equipped with GPS Tracking Systems and connected to a 24 hour monitoring system. Our guards are equipped with a range of communication tools including guard tour technology, where all site visits and incidents are captured and reports generated for our clients. Our highly trained and experienced uniformed guards can quickly identify suspicious activity, manage difficult situations, rapidly respond to alarm activation, open and close business premises and escort employees as required. We undertake an agreed number of site inspections at random intervals during out of hours periods and at weekends. Using mobile patrols can be a cost effective alternative to having a permanent manned guarding service.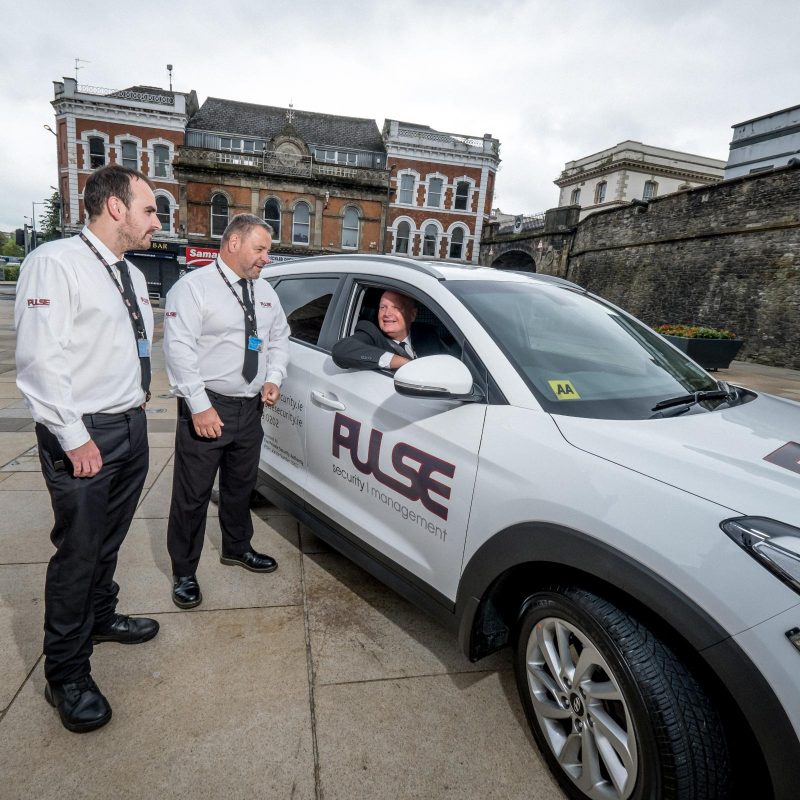 Pulse Security Management has delivered on their promise, their level of enforcement is what the University expects, and we have total confidence in their ability.
As our official security partner and a leader in their field Pulse Security Management provide the FAI with real peace of mind on all aspects of security risk management.
Pulse Security Management has provide the Irish Rugby Football Union with an excellent service, their staff and management give real peace of mind to the extent that I would recommend them to any organisation.
They provide trained, experienced and highly qualified security personnel for Foyle Port in compliance with the International Ship and Port Facility Security Code. The service provided by Pulse is always positive and effective, the staff always act in a professional and vigilant manner whilst maintaining a welcoming approach which is always necessary when interacting with passengers and communities. I would have no hesitation in recommending Pulse services to any future contractors.
Get in touch with us here