As industry leaders we have successfully delivered unparalleled safety, security, stewarding and presence to a range of events with an estimated public footfall of ten million people annually. Providing expertise in advance planning, risk assessment, issue prevention, crowd management and when necessary, crisis response, has led us to become the provider of choice for the event industry in Ireland. Our staff are professional and discreet in assuring the safety, security and enjoyment for all event attendees.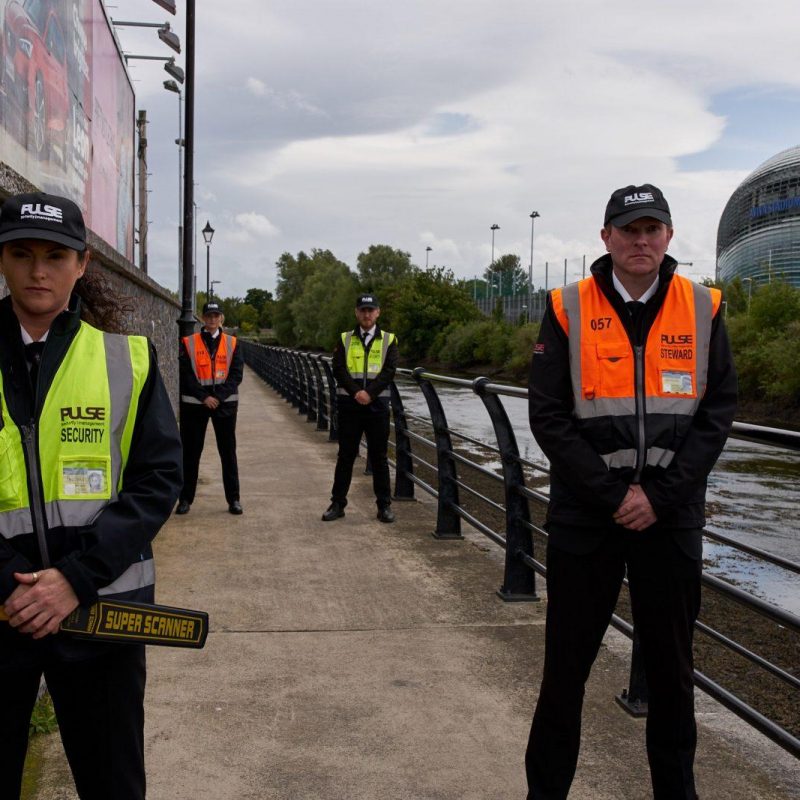 Pulse Security Management has delivered on their promise, their level of enforcement is what the University expects, and we have total confidence in their ability.
As our official security partner and a leader in their field Pulse Security Management provide the FAI with real peace of mind on all aspects of security risk management.
Pulse Security Management has provide the Irish Rugby Football Union with an excellent service, their staff and management give real peace of mind to the extent that I would recommend them to any organisation.
They provide trained, experienced and highly qualified security personnel for Foyle Port in compliance with the International Ship and Port Facility Security Code. The service provided by Pulse is always positive and effective, the staff always act in a professional and vigilant manner whilst maintaining a welcoming approach which is always necessary when interacting with passengers and communities. I would have no hesitation in recommending Pulse services to any future contractors.
Get in touch with us here